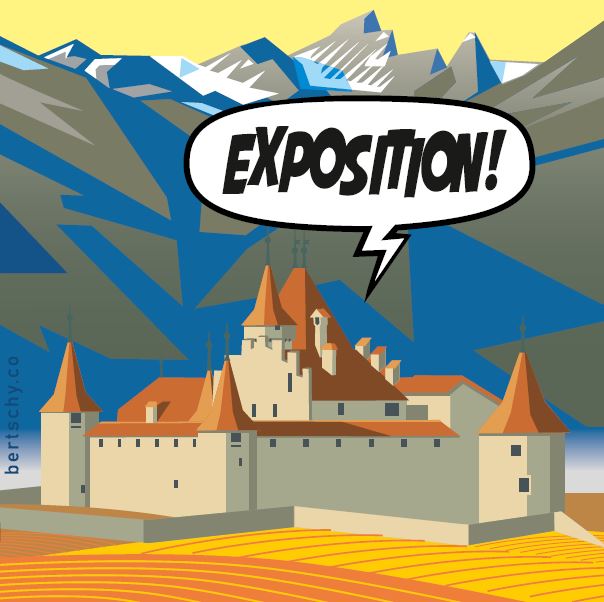 This year, drawing is in the spotlight at Aigle Castle!
Three new exhibitions take you into the world of comic strip creators and press cartoonists.
« La BD fait son vin », « Je déguste et je décolle, 40 ans de Réserve de la Confrérie de l'Étiquette » and « Tour de France, cyclisme et étiquettes de vins » to be discovered at the Château d'Aigle until 23 April 2023.