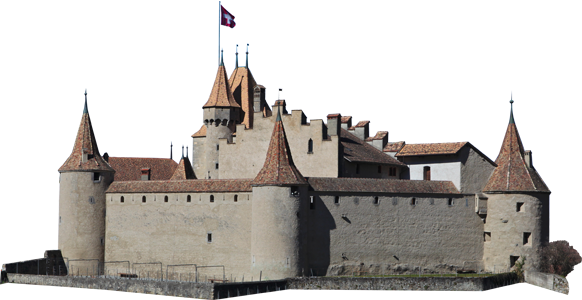 Le Château d'Aigle
CENTURIES OF HISTORY
The former residence of the knights of Aigle, the nobles of Compey-Thorens and the Bernese Governors opens its doors and invites everyone to discover the Vine and Wine Museum in its prestigious setting.
The face of the Château d'Aigle has undergone numerous transformations over the centuries. Partially destroyed and rebuilt several times, it was restored in the 1970s to house the Vine and Wine Museum, as well as four rooms for receptions, banquets and seminars.
LEARN MORE
Built
AT THE END OF THE 12TH CENTURY
The oldest part of the Castle of Aigle was probably built at the end of the 12th century by the family of the Knights of Aigle, the Milites of Allio.
Destroyed by the Bernese during their conquest of the region in 1475, the castle was heavily rebuilt by them a few years later so to defy all the enemies of their powerful Republic. Furthermore it became the prestigious residence of their Governors. Numerous subsequent transformations would eventually give it its present outline.
After the Vaud Revolution of 1798, which drove out the Bernese and saw the Canton of Vaud proclaim its independence within Switzerland, the castle was acquired by the Commune of Aigle. From 1804 to 1972 it was the seat of the court, as well as the prisons. It also housed the town's poorhouse from 1804 to 1916.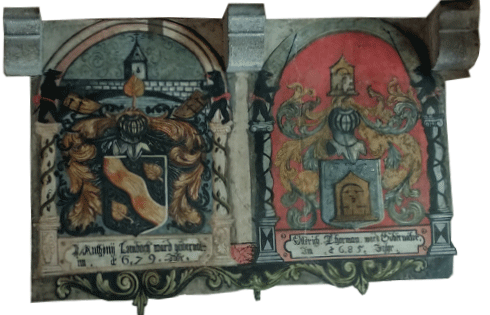 Vine, Wine and Wine Label Museum
The Château d'Aigle houses the Vine, Wine and Wine Label Museum (included in the entrance ticket)
Learn more
Castle and Museum visit
Tickets
Adults
CHF 11.-
Student
senior
disabled
CHF 9.-
Children (6-16 ans)
CHF 5.-
 
FAMILY RATE
Adult
CHF 11.-
First child
CHF 5.-
Second child and subsequent
CHF 3.-
 
GROUP (from 10 people)
Adult
CHF 7.-
Children (6-16 ans)
CHF 3.-
Guide (upon reservation)
CHF 100.-