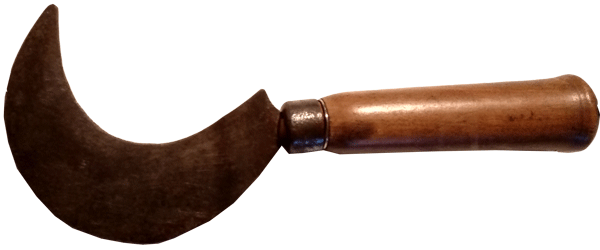 Vine, Wine and
WINE LABEL MUSEUM
The Vine, Wine and Wine Label Museum is a must-see for all wine tourism trips. On the exceptional site of the Château d'Aigle, its exhibitions will delight wine lovers, as well as families who can discover this culture while having fun.
Founded by the Confrérie du Guillon to save the endangered winegrowing heritage of the canton of Vaud, the museum brings together numerous tools, presses, stills, pitchers, barrels, measures, bottles, corks, corkscrews, tastevin, glasses and carafes.
LEARN MORE
A fun and
ENTERTAINING VISIT
The museum positions itself as a reference for vine and wine cultivation. It deals with the themes of landscape, biodiversity, taste education, ecology, economy and art, including the art of celebration, winegrowers and harvesting.
The Château d'Aigle is at the heart of vineyards and a thousand-year-old wine-growing tradition in which the chasselas, which produces a dry white wine, occupies a central place. This grape variety is cultivated in the Rhône Valley and the Lake Geneva region (canton of Vaud), particularly in the terraced vineyards of Lavaux, a UNESCO World Heritage Site.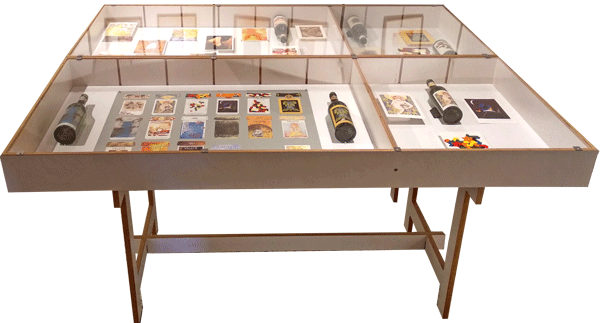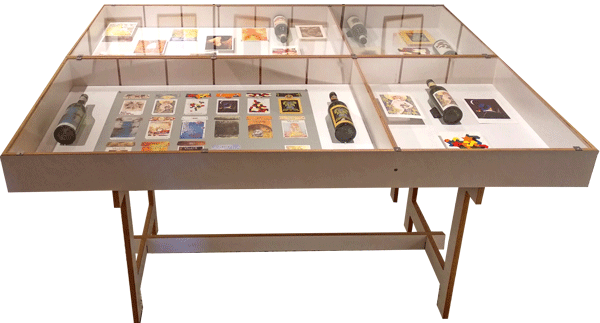 Temporary
Exhibitions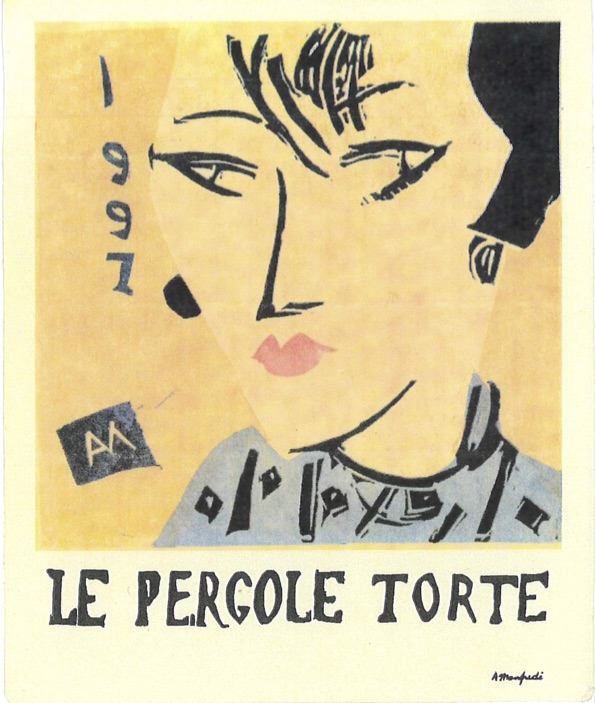 The feminine bottle
30 FACES OF TUSCANY AT CHÂTEAU D'AIGLE
Until April 30, 2022
In 1967 Sergio Manetti, an Italian industrialist, bought the estate of Montevertine in Radda in Chianti, (Tuscany) and planted two hectares of vines, completed with a cellar. The first production of 2,000 bottles was made in 1971. The success was immediate and Sergio Manetti decided to give up his industrial activity for good to devote himself solely to wine.
Since 1980 he has been producing Pergole Torte, made exclusively from Sangiovese grapes and aged for three years in Slavonian oak barrels, and since 1982 he has entrusted his friend Alberto Manfredi (Reggio Emilia, 1930 - 2001) with the creation of his exclusive labels, all based on the face of a woman.
For many years Alberto Manfredi held the chair of engraving techniques at the Florence Academy of Fine Arts. A painter and engraver, he was one of the most refined of his generation.
The Vine, Wine and Label Museum - Château d'Aigle is pleased to present all of these labels, as well as those of other wines, and the history of this exceptional estate to the public.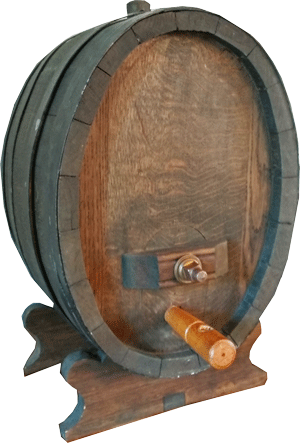 Castle and Museum visit
Tickets
Adults
CHF 13.-
Student
senior
disabled
CHF 9.-
Children (6-16 ans)
CHF 5.-
 
FAMILY RATE
Adult
CHF 11.-
First child
CHF 5.-
Second child and subsequent
CHF 3.-
 
GROUP (from 10 people)
Adult
CHF 9.-
Children (6-16 ans)
CHF 3.-
Guide (upon reservation)
CHF 100.-
Collections
A programme of annual temporary exhibitions designed to showcase its rich collections.
Discover the collections